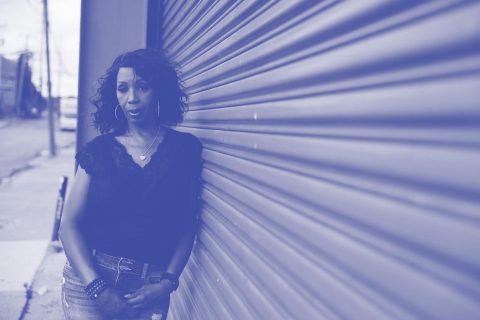 Artist Info
DJ Minx was inspired to spin at The Music Institute in 1989, where some of Detroit's leading dance music DJs helped to hone her skills.
For two years she engineered and hosted "Deep Space Radio," an electronic music show on Detroit's WGPR radio station. She also voluntarily hosted a weekly radio program at the University of Canada on CJAM 91.5 FM called "Steamy Windows," and later became a resident of world-renowned Club Motor in Hamtramck. In 2000 she was a featured performer at the first Detroit Electronic Music Festival, and has since become a regular fixture at Movement.
In December 1996 Minx founded Women on Wax, a collective of female DJs from the Metro Detroit area. From then on, she worked with promoters and DJs across the country to solidify the career of several top female DJs and singers.
In 2001, Minx established her own record label called Women On Wax Recordings, which has become a platform for her own productions (including the 2003 classic, "A Walk In The Park") and outlet for local talent. Minx expanded her musical majesty by creating a sub-imprint of the label called W.O.W. B.A.M. (Women On Wax Bangin' Ass Music), and continues to collaborate with, produce on, and remix for a number of labels.
Currently on the Liaison Artists roster, Detroit's "First Lady of Wax" is going strong after nearly three decades of DJing and continues to play in cities across the U.S. and around world. She was recently named one of the "20 Women Who Shaped the History of Dance Music" by Mixmag and one of the "Best house music DJs of all time" by TimeOut New York. In 2018, she was presented with the Spirit of Detroit Award for "exceptional achievement, outstanding leadership and dedication to improving the quality of life."  In 2020, she launched Behind The Grüv, an online store that sells high-quality, reasonably priced casual wear, fit for lounging, outdoor events, and working out.
One can only imagine what other paths Minx will explore in the years to come.