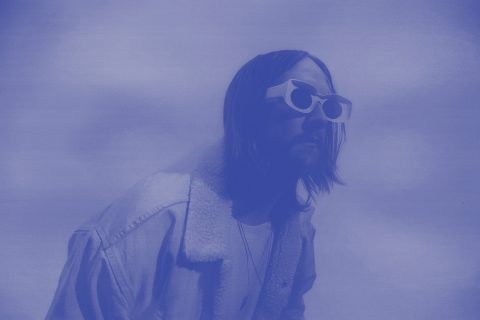 Artist Info
North Carolina-born artist Travis Stewart, known as Machinedrum, occupies a perhaps unique place in US electronic music. A pioneer and a populariser, a restless and relentless seeker, Stewart brings together coasts and continents in projects which are both conceptual and heartfelt, clever and banging. He has produced and composed over a dozen albums under various aliases since his first independent release in 1999. Covering an astonishing variety of styles with ease, through solo Machinedrum work and with collaborative projects Sepalcure, JETS, Dream Continuum, or other mutations, Stewart has established himself as electronic music's true Renaissance man. His debut as Machinedrum, Now You Know, was released in 2001 on pioneering Miami-based Merck Records and gained worldwide attention and praise from musicians, fans and critics. Having a strong background in both acoustic and electronic instrumentation, he was quickly able to navigate those various elements on his early releases, from field recording and vintage synth-laden Urban Biology to his seminal production and mixing of This Charming Mixtape with MC Theophilus London and his critically acclaimed 2009 album Want To 1 2? 

2010's Many Faces EP ushered the next phase of Machinedrum's career and a fruitful relationship with Glasgow-based label LuckyMe. Sepalcure, a duo launched with Praveen Sharma (aka Braille) shortly after, became one of the most intriguing names in the bass music scene and a series of releases on bubbling imprint Hotflush has given the duo US-ambassadorship of this UK-based genre. Relocating to Berlin for a few years, Machinedrum maintained a steady flow of releases including the Alarmaa and SXLND EPs with LuckyMe and the critically-acclaimed Room(s) LP on Planet Mu Records, a fresh new exploration of juke, jungle, and drum&bass that garnered high praise across the music world. The dance floor blitzkrieg JETS, his latest project with longtime collaborator Jimmy Edgar, has kept him ahead of the curve, serving as yet another showcase for his musical evolution. 

Perhaps his boldest release came in the form of the full-length LP Vapor City on Ninja Tune, a conceptual universe which included an interactive website, digital citizenship program for fans, and an art exhibit in NYC that launched with the album. With subsequent EPs, exclusive remixes from a series of heavyweights including dBridge and Om Unit, and a critically-acclaimed world tour, Vapor City carried on his rich exploration of multimedia arts and music. Since that record's release, he has collaborated with Jimmy Edgar (as JETS) on The Chants EP; released Movin' Forward, a tribute EP in memory of (and using unfinished collaborations with) footwork legend DJ Rashad; revisited his long-running collaboration with Braille as Sepalcure on the LP Folding Time, as well as delivered a bunch of superb remixes for acts including Rudimental and Daktyl. 

Stewart puts his unique signature on everything he touches, carving out a career as a world-class producer on top of releasing solo material and remixes. In addition to the likes of Azealia Banks, Jamie Liddell and Jesse Boykins III, in the past few years Machinedrum has produced for English singer-songwriter Obenewa, and many heavy-hitting tracks with the hotly-tipped Dawn Richard (AKA D∆WN). Since the release of Vapor City, Stewart has once again relocated, moving from New York to Echo Park in Los Angeles. His new record, Human Energy, "reflects a period of great change in my life. I moved across the country to a new city, I proposed to the girl of my dreams, I moved into a new house, bought a brand new computer and set off to write a new album." Lighter, brighter, full of energy and warmth, with a stellar cast of guests, Human Energy is set to take Machinedrum from an aficionado's best-kept secret to his rightful place amongst the biggest stars of American dance music.